Hey, South Carolina: ?I have a serious crush on your governor, Nikki Haley. ? Just sayin'. ?(Gee, that probably sounds all Jodi Foster / John Hinckley-ish. ?Nothing but love for ya, Nik!)
SC, I've been looking for you since Labor Day. ?You've been hiding on the other side of a?lot?of miles. ?Glad to finally put you on the "done" list.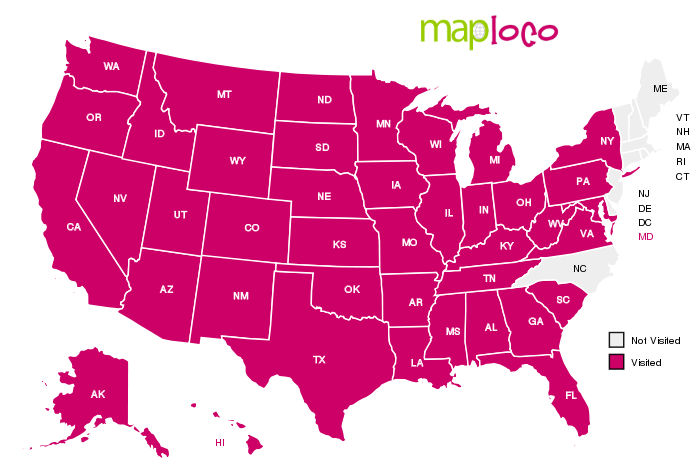 How far I've come since 1/1/15.